After a rousing First Nations welcome by Coastal Wolfpack, Isobel Mackenzie, B.C. Seniors Advocate started off the day with a fascinating, in depth look at the demographics and conditions of todays' seniors population. Her talk was a great start to the days theme that Massage Therapy can play a key role in keeping mobility and wellness in seniors thus helping you keep your independence as you age.
The first keynote address was Dr. Lorimer Moseley, one of the most respected pain researchers in the study of pain. Dr. Moseley is a fantastic presenter. He has been a strong promoter in giving people with persistent pain more tools to manage their pain.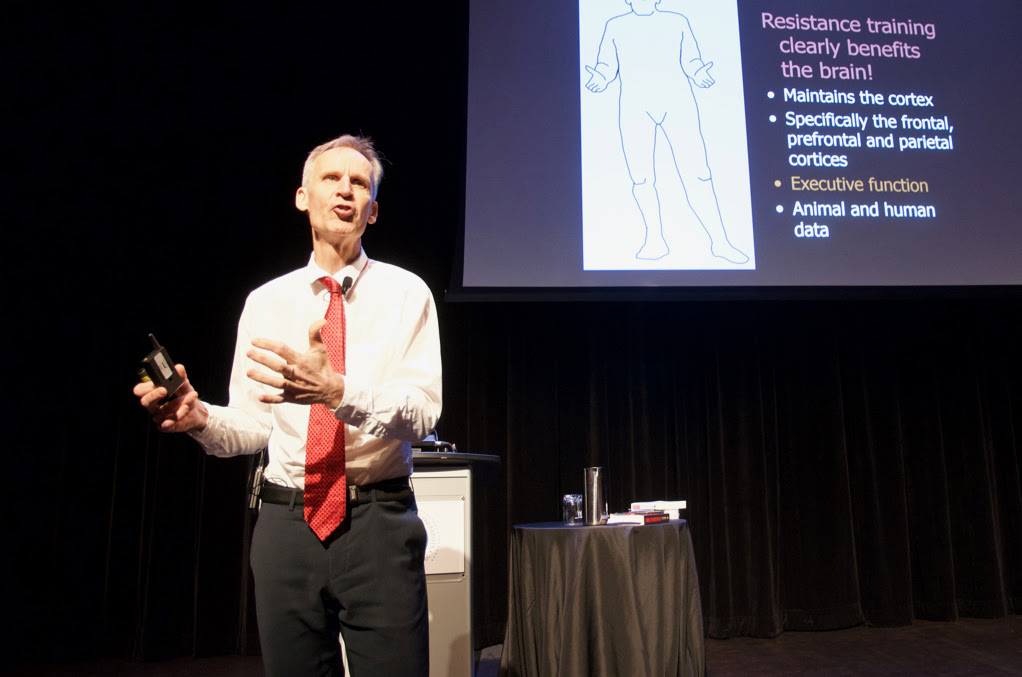 simple lifestyle modulators: diet, exercise, avoidance of smoking and excess alcohol, together with moderate physical activity reduce colorectal cancer by 50%
- Karim Kahn
We had a fun and informative Saturday! Thanks to the RMTBC who always put on a world class symposium every year. Also, I would like to thank them for some of the photos and content of this post.